So on Monday I posted about my crazily busy couple of months and left you with a riddle. Here it is again:
I should also add 'and a wedding' to the end of the riddle.
So. Just what do you get when you put a strapless mini-dress and high-heels on a 34wk pregnant lady at a wedding?
The answer is this: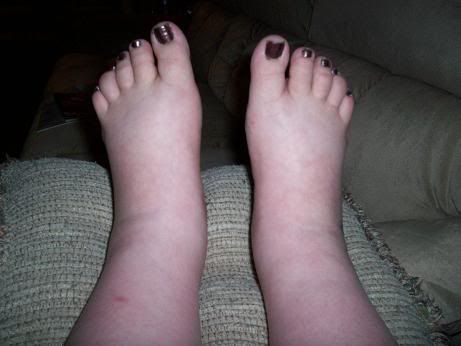 Ok, so these aren't my feet. I wasn't really in the state of mind to be taking photos of my feet by the end of the day. But they looked similar to this – including the nail polish - just with red lines from the shoes across the toes and top of the foot.
There is another answer to the riddle though. It's a little more pretty. Just a little…
The good thing is I got to have my hair and make-up done AND you can only just see Miss Snowflake's bump. The bad news is my legs look huge (that's normal for me anyway)! Oh well. The things you do for your best friends!
I'm linking up with Trish from My Little Drummer Boys for Wordless Wednesday. Head over to her page to see what other Wordless Wednesday delights are around. You won't be disappointed!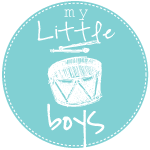 Candice